Welcome
La Posada is a faith-based charity founded in 1983 to welcome and help the Spanish speaking immigrant adapt to life in the U.S. The Tax Clinic is primarily a low-income taxpayer clinic, the mission of which is to help ensure the fairness and integrity of the tax system by providing free representation to taxpayers in controversy with the IRS, by conducting outreach and education for taxpayers who speak English as a second language, and by advocating for changes to improve tax law and tax administration. We were the primary advocate for the implementation of W-2 reporting for these workers, for getting information about H-2A taxation clearly stated in IRS publications, and for allowing those workers who needed income tax withholding to ask their employers to withhold income taxes.
Our clinic is funded by an LITC grant, contributions and volunteer support. We do not charge for our services, but welcome donations that will help us continue our services. Our tax ID is 82-0468830. Donations to La Posada or the La Posada Tax Clinic qualify as charitable contributions under Section 501(c)(3) of the Internal Revenue Code.
Please, feel free to browse our website to see the services we offer as well as the many helpful resources we provide. When you are ready to learn more about what we can do for you, we encourage you to contact us.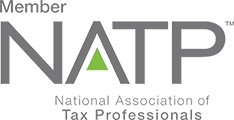 Large enough to handle your diverse needs.
Small enough to give you the personal attention you deserve.