Staff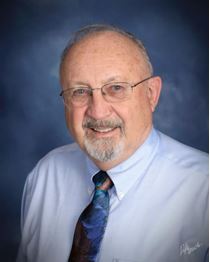 Bob Wunderle
La Posada Tax Clinic
CPA
Bob has a Master's Degree in Business Administration and has taught accounting as an adjunct professor for the University of Maryland and as a Graduate Teaching Associate at Arizona State University. After retiring from the Air Force, Bob embarked on a second career as a certified public accountant. In 2005, he established a Low Income Taxpayer Clinic at La Posada Ministries, a faith based charity in Twin Falls, Idaho, established to help immigrants and temporary foreign workers adapt to life in the United States.
In 2009, when an H-2A worker sought tax help from La Posada's Tax Clinic, Bob discovered that the IRS was not providing adequate guidance to employers on how to report H-2A workers' income. As a consequence, income was often reported incorrectly or not at all. Most workers were not filing tax returns, and those who did, were being harmed by IRS processing errors. As a result of his advocacy on behalf of the workers, the IRS revised various forms, instructions and publications and significantly expanded the information on its web site to better inform employers and H-2A workers of their income tax reporting and filing responsibilities.
To help tax practitioners better understand how to help H-2A and other temporary foreign workers, Bob wrote an article published in the National Association of Enrolled Agents Journal entitled–Serving Foreign Workers-What You Don't Know Can Hurt Them. He also provides CPE/CLE workshops on this topic and informational programs for agricultural employers, H-2A/B workers and social service agencies helping low income and non-English speaking populations.
Bob Wunderle
Robert W. Wunderle, CPA
Director, La Posada Tax Clinic
A Low Income Taxpayer Clinic-LITC
An AARP Tax-Aide Program VITA Site
P.O. Box 1962, Twin Falls, ID 83303-1963
355 4th Avenue West, Twin Falls, ID 83301
Voice: (208) 735-1189 Fax: (208) 735-7474
LaPosadaTC@outlook.com
About Us
La Posada is a faith-based charity founded in 1983 to welcome and help the Spanish speaking immigrant adapt to life in the U.S. The Tax Clinic is primarily a low-income taxpayer clinic, the mission of which is to help ensure the fairness and integrity of the tax system by providing free representation to taxpayers in controversy with the IRS, by conducting outreach and education for taxpayers who speak English as a second language, and by advocating for changes to improve tax law and tax administration. We were the primary advocate for the implementation of W-2 reporting for these workers, for getting information about H-2A taxation clearly stated in IRS publications, and for allowing those workers who needed income tax withholding to ask their employers to withhold income taxes.
Our clinic is funded by an LITC grant, contributions and volunteer support. We do not charge for our services, but welcome donations that will help us continue our services. Our tax ID is 82-0468830. Donations to La Posada or the La Posada Tax Clinic qualify as charitable contributions under Section 501(c)(3) of the Internal Revenue Code.